1948 Harley-Davidson Panhead
Motorcycle location

:

Saint Augustine, Florida, United States

Last update:
9.08.2017
WARNING! BEWARE OF SCAMMERS!
MOTORCYCLE4SALE DOESN'T TAKE ANY RESPONSIBILITY FOR ANY SCAM ACTION.
BUY RESPONSIBLY!
Technical specifications, photos and description: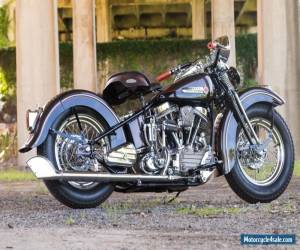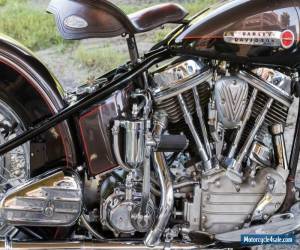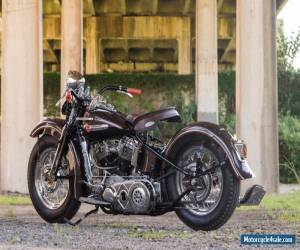 | | |
| --- | --- |
| Condition: | Used |
| Year: | 1948 |
| Mileage: | 10 |
| Manufacturer: | Harley-davidson |
| Exterior Color: | Brown and Black w/red |
| Model: | Panhead |
| Warranty: | none |
| Type: | Alleyway Kustoms |
| Vehicle Title: | Clear |
| Got questions? | Ask here! |
1948 Harley-Davidson Panhead for sale
PREVIOUSLY LISTED WITH NON-FUNCTIONAL SPEEDOMETER.SPEEDOMETER ISSUE HAS BEEN RESOLVED AND IN GOO WORKING ORDER!!(cable was too short and not engaging correctly)
Up for sale is XXXX S&S cycles powered custom Panhead by Alleyway Kustoms.
Good luck finding another Panhead replica, restoration or otherwise that looks this nice. This Bike is in the process of being featured in American iron magazine and was originally going to be one of our personal bikes to keep in our collection, but unfortunately,with other projects pending,it's time for someone else to enjoy this beautiful bike!!
Aside from being an outstanding looking version of XXXX,everything on this bike is either brand new,refurbished,or customized to fit.
Here are some of the modern upgrades:
A brand-new XX in. S&S stroker motor for modern reliability and proper oiling.
The transmission sprocket has been upgraded from XX to XX tooth for better highway gearing.
Enclosed Primary Belt Drive and Modern Clutch by BDL
Electronic ignition timer for simple and easy starting
The entire wiring harness is brand-new cloth loom and the bike comes with complete wiring diagram for future upgrades
Wheel hubs and Neck bearings are Timken Style
Clear Florida ASPT Title
Custom features:
One of kind Bison Micro Flake Brown and Black paint with Red pinstriping on the entire bike,frame and sheetmetal.
Every piece of hardware that is not torque applicable is stainless steel and hand turned into bull's-eyes
Alleyway Kustoms distressed leather cowhide seat
Original XXXXs handlebars with modified internal throttle to work the new S&S carburetor.
Alleyway Kustoms Sand cast aluminum floorboard inserts
Presently set up with and clutch foot shift, but comes with components for tank shift set up like original
Other Harley-Davidson motorcycles offered via internet auctions: