1957 BMW R-series
Motorcycle location

:

Dallas, United States

Sale type:
Private Seller
Last update:
16.10.2017
WARNING! BEWARE OF SCAMMERS!
MOTORCYCLE4SALE DOESN'T TAKE ANY RESPONSIBILITY FOR ANY SCAM ACTION.
BUY RESPONSIBLY!
Technical specifications, photos and description: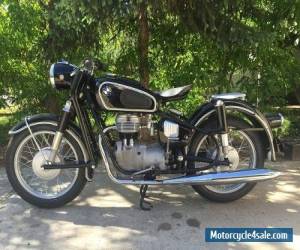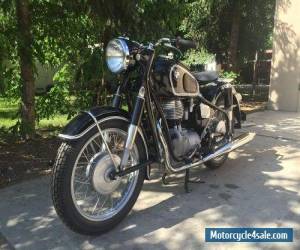 | | |
| --- | --- |
| Manufacturer: | BMW |
| Model: | R69S |
| Year: | 1957 |
| Mileage: | 10324||X |
| Got questions? | Ask here! |
1957 BMW R-series for sale
XXXX BMW for sale, Original electrical harness, It comes with the BMW tool kit and rag,passenger foot pegs. Rack was installed on rear fender with gasket so as to not mar the finish and can be easily removed for clean look. The upgrades are a larger capacity oil pan, modern contactless ignition, and voltage regulator. This bike is ready to be ridden, nothing is due at this time, oil was just changed on it. Bike has been well maintained and always garraged. clear tittle in my name and matching #. Thanks for looking.
Other BMW motorcycles offered via internet auctions: