1974 Harley-Davidson Other
Motorcycle location

:

New River, Arizona, United States

Sale type:
Private Seller
Last update:
21.01.2016
WARNING! BEWARE OF SCAMMERS!
MOTORCYCLE4SALE DOESN'T TAKE ANY RESPONSIBILITY FOR ANY SCAM ACTION.
BUY RESPONSIBLY!
Technical specifications, photos and description: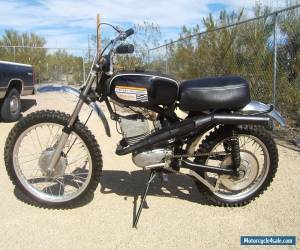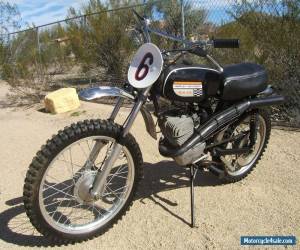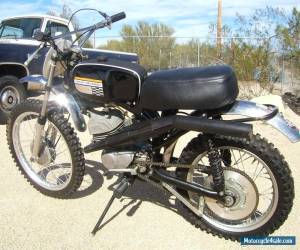 | | |
| --- | --- |
| Condition: | Used |
| Year: | 1974 |
| Exterior Color: | Black |
| Manufacturer: | Harley-davidson |
| Engine Size (cc): | 100 |
| Model: | Other |
| Warranty: | Vehicle does NOT have an existing warranty |
| Sub Model (Optional): | Mint Vegas Baja Racer |
| Vehicle Title: | Clear |
| Type: | Off-Road |
| Mileage: | 1 |
| : | &ldquo |
| Got questions? | Ask here! |
1974 Harley-Davidson Other for sale
XXXX Harley Davidson AermacchiXXX MX BajaRace Restored MotoXTHIS IS A NO RESERVE AUCTION. Starting bid is the reserve.BIKE WILL SELL TO THE HIGHEST BIDDER.
Please see my other NO RESERVE auction---All Original H.D. SRXXX Baja XXX Enduro Street Legal. This is rare chance for collectors to acquire both these bikes together. This bike has been restored. Purchased this bike and matching SRXXX bike out of an estate sale in Los Angeles several years ago. These were very cool little bikes, and there are some pretty good reasons as to why these Bajas are so collectible and sought after. Ceriani forks & triples, XX.X inches of ground clearance, XX inch front & XX inch rear wheels, knobby tires, and very hot little Italian built XXXcc X-stroke motor. These bikes were also quite large in size for XXX---when all other XX-XXXcc bikes were really tiny (almost as small as most mini bikes of the day), these Baja's were as large (or even larger) than full sized dirt bike. As bonus, H.D. had great success racing these in off road events like the BAJA XXXX, MINT XXX, VEGAS XXX, Barstow to Vegas, etc. where they pretty much always WON their classes. In fact they usually beat hundreds of much larger bikes as well. XXXX was last year of production. Only model year with high mounted front fender. Very collectible. Bike is Ready to race or show. Zero hours on rebuild/restore but this is USED RACE BIKE so please understand this fact and buy accordingly.RARE BIKE -- VERY COLLECTIBLE -- EXCELLENT CONDITION.
ONLY ISSUES can find are: None.
Excellent compression and spark. Starts easily and runs strong. Bike has been sitting for while and should have complete RACE PREP by you prior to riding or racing it.Please look at photos and ask questions USE PHOTO ZOOM FEATURE. This is your best way to determine it's condition so PLEASE LOOK CLOSELY AND ASK QUESTIONS if unclear about anything.Az-Mike XXX-XXX-XXXX. Feel free to call anytime.This bike does NOT have a TITLE. Mileage is an ESTIMATE please see bike's condition and decide mileage for yourself.PAYMENT: accept $XXX DEPOSIT only through payal. I will NOT ACCEPT full payment through paypal. Any balance of funds are due within days via; cash in person, wire transfer, personal check, bank check. Bike does not leave my possession until all funds have cleared my bank. Please only bid if you intend to follow through with the purchase. will use eBay's unpaid item dispute feature to their full extent if am pushed into doing so. See below.DISCLAIMER: This is USED vintage dirt racing motorcycle that comes WITHOUT any warranty or guarantee of any kind. Off road racing and riding is dangerous and buyer understands the inherent risk in competing in any racing or riding event. Bike is sold in used and as-is condition. have supplied many detailed photos (with zoom feature) and these tell the story, so please look closely and ask questions if needed.SHIPPING SEE HERE AND BELOW: SHIPPING: USA--All shipping costs are the responsibility of buyer but can help arrange for you if needed. Pick up is preferred. SHIPPING: INTERNATIONAL--This bike DOES NOT HAVE TITLE, so getting out of USA and into yours might be relatively difficult. All shipping costs are the responsibility of buyer but can help arrange for you if needed. Pickup is preferred.PLEASE SEE MY OTHER AUCTIONSREGARDING LOW-ZERO FEEDBACK BIDDERS If you have feedbacks showing will AUTOMATICALLY CANCEL your bids and block you from any further bidding unless you CALL ME FIRST to discuss. LESS THAN AND MIGHT CANCEL THOSE AS WELL. I'm really sorry to do this to all the honest and legitimate ebayers who are new, but it seems like the vast majority are scammers & total flakes and wind up simply ruining the auctions for everyone. REMEMBER--If you REALLY WANT IT you must CALL ME to discuss first. Thanks for understanding--Az-Mike XXX-XXX-XXXX
Call w/ any questions. Az-Mike at XXX-XXX-XXXX
Other Harley-Davidson motorcycles offered via internet auctions: