1986 Suzuki Other
Motorcycle location

:

Macon, Georgia, United States

Last update:
9.05.2016
WARNING! BEWARE OF SCAMMERS!
MOTORCYCLE4SALE DOESN'T TAKE ANY RESPONSIBILITY FOR ANY SCAM ACTION.
BUY RESPONSIBLY!
Technical specifications, photos and description: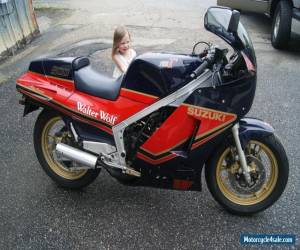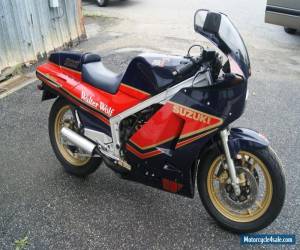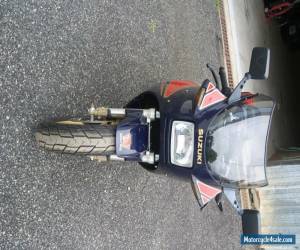 | | |
| --- | --- |
| Condition: | Used |
| Year: | 1986 |
| Mileage: | 12,000 |
| Manufacturer: | Suzuki |
| Vehicle Title: | Clear |
| Model: | Other |
| : | &ldquo |
| Got questions? | Ask here! |
1986 Suzuki Other for sale
I'm selling my XXXX Suzuki RG XXX Walter Wolf
If you are not familiar with this bike, read below.
The RGXXX Walter Wolf was very limited, very distinctive edition of the XXXcc Suzuki machine that has won seven championships in world class Gran Prix racing.. That racing heritage continued in XXXX with the Walter Wolf sponsored RGXXX winning the Canadian National Pro and American Production Championships. The full power Walter Wolf RG XXX Gamma of which only XX were produced, were only exported to Canada. No one (including the Japanese domestic market) was to receive the real deal XX HP Wolf.The Canadian bikes did not have the WW logo on the gauges nor the WW key. Of the XX production Canada WW's surprising number went to Mexico where Walter Wolf was big name in FX auto racing.circles.
I bought my WW from the original owner in XXXX. He was Suzuki dealer in Long Island New York. He used his connections to get the bike delivered to his dealership, and had it registered and titled in New York State. When he sold it to me he included a Walter Wolf key blank, lots of magazines articles about the Suzuki Gamma. He also included scale model "kit" that is in the original box, as well as "odds and ends".
Included in the "odds and ends":
MPH Speedometer.
"proper" front rear turn signals.
misc. fairing hardware that was part of Suzuki retro-fit.
new front fairing scoop.
original owners' manual, and the factory repair manual, including original dealer micro-fiche
X-up seat.
factory lift stand with the GAMMA Logo.
original factory tool kit that fits under the seat.
When he sold it to me he also gave me the original shipping container....which (sadly) threw away.
Just before he sold the bike to me he had "low side". had it repaired and refinished by Sean Lezotte of CCR. The color match is perfect. One of the canisters was "scuffed". have can (Xne pint) of the proper blue paint.
I installed new tires (Avon's). had gear dog break off....which replaced.
I moved to Georgia in XXXX and titled the bike in Georgia (clean). In XXXX had the bike "looked over" by one of the "famous" Gamma Gurus". who gave it clean bill of health.
After his work and assessment rode the bike for about XXX miles. then parked it in climate controlled garage..
That is the entire history of the bike except the issue of mileage. When bought the bike it had MPH speedometer on it that the previous owner said was necessary to pass NY inspection. The last "mechanic" to work on the bike replaced my MPH speedometer with my KPH speedometer...for unknown reasons. would say the MPH speedometer number is correct. have BOTH speedometers.
This is fine example of really high performance motorcycle. Riding one of these V-X Two Strokes is quite fun. Having owned the RZ and the RG, thought both were incredible..but the Suzuki was better performer.
My pictures are not arranged in any particular order....and look horrible. am no photographer.
I hope to get fair price from an enthusiast.
If not, I'll keep it.
Other Suzuki motorcycles offered via internet auctions: