2006 BMW K-Series
Motorcycle location

:

South Fork, Colorado, United States

Sale type:
Private Seller
Last update:
25.09.2017
WARNING! BEWARE OF SCAMMERS!
MOTORCYCLE4SALE DOESN'T TAKE ANY RESPONSIBILITY FOR ANY SCAM ACTION.
BUY RESPONSIBLY!
Technical specifications, photos and description: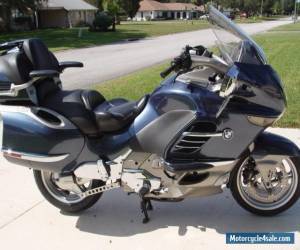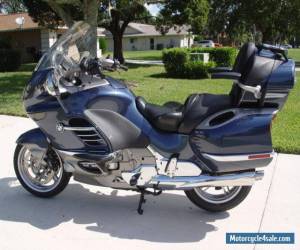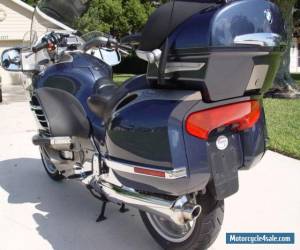 | | |
| --- | --- |
| Condition: | Used |
| Year: | 2006 |
| Mileage: | 77,234 |
| Exterior Color: | Blue |
| Manufacturer: | Bmw |
| Engine Size (cc): | 1,200 |
| Model: | K-Series |
| Warranty: | Vehicle does NOT have an existing warranty |
| Type: | Touring |
| Vehicle Title: | Clear |
| : | &ldquo |
| Got questions? | Ask here! |
2006 BMW K-Series for sale
XXk miles. Ready to go anywhere.
Final drive rebuilt and tested this summer.
XXk mile service complete with ABS bleed, new K&N cleanable air filter, new peformance computer chip, etc.
Tires fresh. Needs nothing.
Russell Day Long Rider seat
Ohlins performance shocks front and rear
PIAA lights with custom mounts
Garmin GPS with factory mount
Custom billet drag link
Add on Centech AP-X fuse box under rider seat
Best long range bike out there. Tire last XX-XXk on this machine, unlike the new KXXXX where they average XXXX miles.
The LT is in South Fork, Colorado XXXXX now and until Oct Xth. It can be picked up at no cost. After October Xth...
Delivery option X) can deliver this machine between Colorado and eastern Pennsylvania I-XX )approx Oct X-XXth. Thereafter, can deliver between Reading Pa. area down the I-XX corridor to Tampa, Florida. Delivery fee will be $XXX.XX flat. This will only be along the I-XX and I-XX corridors. The bike must be paid in full before commencement of delivery. call XXX-XXX-XXXX with any questions.
Other BMW motorcycles offered via internet auctions: