2007 BLACK SUZUKI GSXR600-R
Motorcycle location

:

Maddingley, Australia

Last update:
29.06.2017
WARNING! BEWARE OF SCAMMERS!
MOTORCYCLE4SALE DOESN'T TAKE ANY RESPONSIBILITY FOR ANY SCAM ACTION.
BUY RESPONSIBLY!
Technical specifications, photos and description: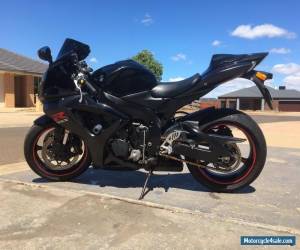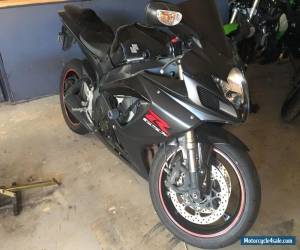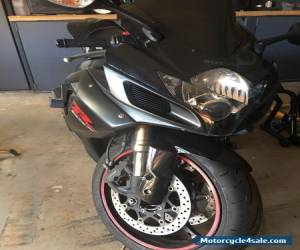 | | |
| --- | --- |
| Condition: | Used |
| Date of Manufacture: | 200700 |
| Kilometres: | 68,596 |
| For sale by: | Private seller |
| Manufacturer: | Suzuki |
| Model: | SUZUKI GSXR6R |
| Type: | Super Sport |
| Engine Capacity (cc): | 600 |
| Colour: | Black |
| Start Type: | Electric start |
| Registration Number: | GI593 |
| Number of Previous Owners: | 2 |
| Gears: | Six-speed manual |
| Drive Type: | Chain |
| : | &ldquo |
| Got questions? | Ask here! |
2007 BLACK SUZUKI GSXR600-R for sale
Up for sale is my beautiful bike.
I purchased this from friend who moved interstate in XXXX. She was the Xnd owner and I'm the Xrd. She used it to commute to work everyday from Caroline Springs to the CBD. In the years I've had it I've only ridden it twice at most! I can't ride it because I'm only on my P's and I've still got another years before can. know, sux right?! :(
This is such beautiful beast and it just glides along the road. It's happy to just purr along at cruisy speed but when you want to give it some, it'll certainly react (which is exactly how like my bikes! *grin*)
The bike is in excellent condition and this is regretful sale. Due to that the price is firm. will happily keep this if it doesn't sell but I'd much rather it go to someone who will actually use it. Feel free to sell the darn thing back to me once can ride it though! I'd have it back in heartbeat!!
*******PLEASE NOTE*****If you want to come round to look at the bike, that's fine. Just make sure you bring suitable ID and recent document showing proof of your address. won't let you anywhere near it if you can't show me these items upfront.
Here's the deal and read carefully cause I'm not repeating it can't be f**kd dealing with idiots so won't respond to offers or timewasters. You either want this or you don't.
Bike will be sold with Roadworthy but no registration.
Serious enquiries only on XXXXXXXXXX.
Bike is located in Bacchus Marsh.
Other Suzuki motorcycles offered via internet auctions: