FS: 1942 Harley Davidson WLA 45 CI
Motorcycle location

:

USA, United States

Sale type:
Private Seller
Last update:
23.01.2019
WARNING! BEWARE OF SCAMMERS!
MOTORCYCLE4SALE DOESN'T TAKE ANY RESPONSIBILITY FOR ANY SCAM ACTION.
BUY RESPONSIBLY!
Technical specifications, photos and description: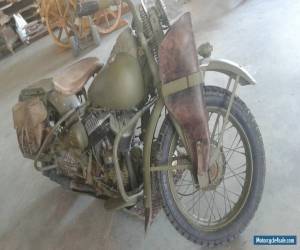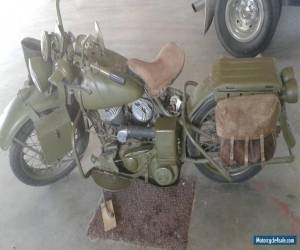 | | |
| --- | --- |
| Manufacturer: | Harley-Davidson |
| Model: | WLA 45 CI |
| Year: | 1942 |
| Mileage: | 149||X |
| Got questions? | Ask here! |
FS: 1942 Harley Davidson WLA 45 CI for sale
XXXX Harley Davidson WLA XX CI Original Military Motorcycle. XXX miles. It runs and drives fine. Original WLA frame. Original title in hand. The data plate is an original. The engine and trans is original. The box is original. The lights and horn are original. Rims are original gas tank a meter is original. The dash panel and speedo is original the mirror is original The handlebars are original the switches are original The seat is original All exhaust and muffler plus hardware are original.
Other Harley-Davidson motorcycles offered via internet auctions: